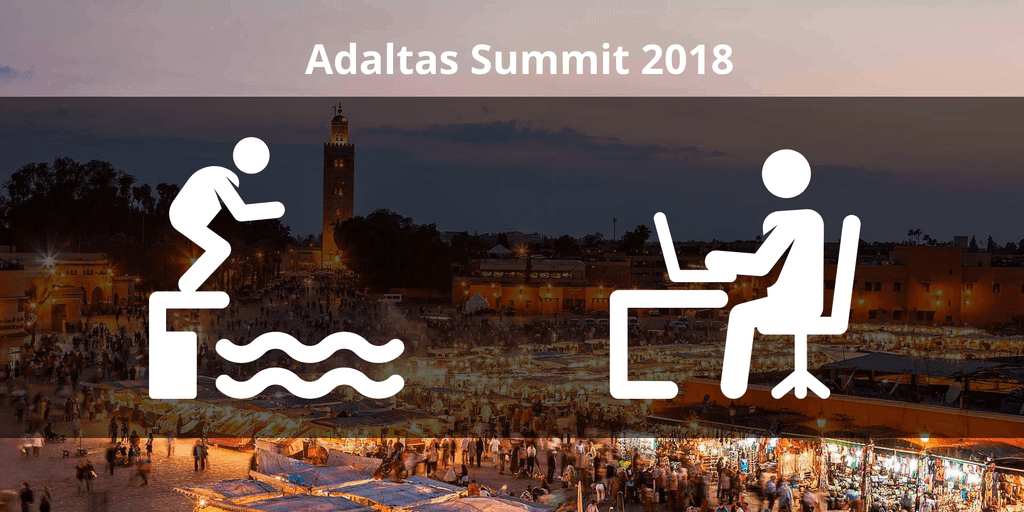 One week to discuss technology in a Moroccan riad
Never miss our publications about Open Source, big data and distributed systems, low frequency of one email every two months.
Adaltas organise the year its first conference between the 22 and 26 of October. On the agenda of these 5 days of conference: discuss technology in one of the most beautiful riad of Marrakech. Mix the useful with the pleasant, learn and share the feet in the swimming pool. The rule is simple, each participant agrees to intervene at least once. 3 formats are possible:
presentation: between 20 minutes and 1 hour
demonstration: between 1h and 3h
training: between 3h and 6h
Once an intervention has been carried out, its supported resources as well as an article covering the intervention will be published on the Adaltas website. Here is a list of topics covered during this week:
Those talks will be introduced by a few keynotes as well as a debut around the future of Big Data.
Adaltas is a team of hackers, leaders and innovators in software development located in France, Morocco and Canada.