Ludwig Deep Learning Toolbox
Ludwig is a toolbox built on top of Tensorflow that allows you to train and test deep learning models without necessarily writing code. It allows users to build a deep learning model by simply providing a tabular file (such as CSV) containing the data and a YAML configuration file which specifies the input and output features as well as the various characteristics defining the model.
The simplicity of the configuration file allows faster prototyping, potentially reducing development time to a few minutes. If more than one output target variable is specified, Ludwig will perform multitasking, learning to predict all outputs simultaneously, a task that usually requires a custom code. Ludwig can be used by experienced developers to quickly train and test advanced deep learning models, as well as novices who would like to train basic deep learning models.
Related articles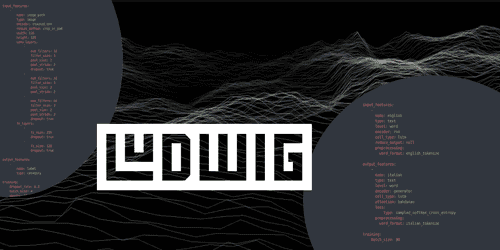 Categories: Data Science, Tech Radar | Tags: Learning and tutorial, Deep Learning, Ludwig Deep Learning Toolbox, Machine Learning, Python
Over the past decade, Machine Learning and deep learning models have proven to be very effective in performing a wide variety of tasks such as fraud detection, product recommendation, autonomous…